Centranthus ruber * Red Valerian, Jupiter's Beard
Centranthus ruber is a successful weed in most gardens. Red Valerian is a great choice for that bed that you just can't get water to at the end of the drive or at the top of the hill. Centranthus ruber will do well in the inland valleys with no help at all. I cut off the fragrant flowers from Centranthus ruber as they fade to avoid excessive seed germination and to remove the dead stalks of the previous season. After saying all of those bad things about Centranthus ruber one can only say it is a beautiful plant with its pink to red blooms as it usually is from Spring through late Fall. Jupiter's Beard has been undaunted by Winter temperatures into the mid teens or Summer triple digit temperatures. Red Valerian does not have the same medicinal value found in the herb Valerian officinalis. I do not plant Centranthus ruber near wild areas for fear that it will likely escape. Centranthus ruber has a slew of common names, others include Spur Valerian, Kiss Me Quick, and Devil's Beard.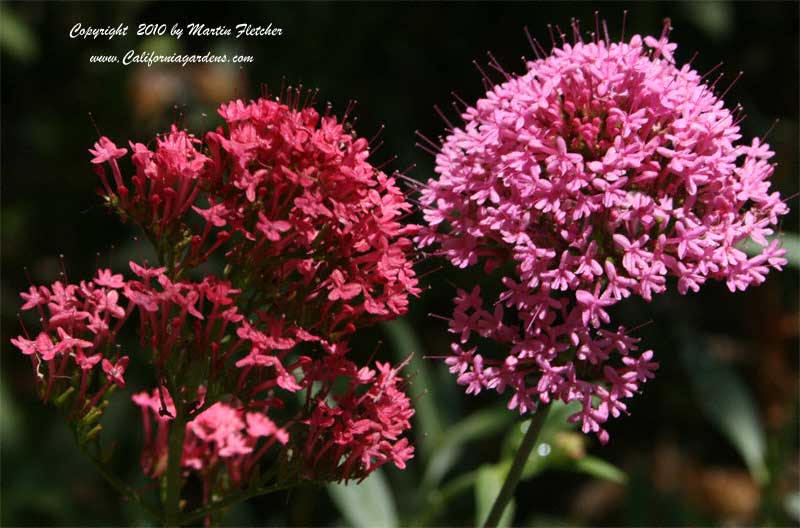 High resolution photos of are part of our garden image collection.