March Garden Calendar
Early Spring is a great time to plant California Native Plants. So many gardens were damaged first by drought, then by erosion. In some cases plants have been lost due to soggy soil. Now that is an issue that hasn't come up for awhile. The gardens are looking grand. Wildflowers are spectacular. Fruit trees are blooming. A few late bloomers left to prune. Roses are almost ready to bloom, a few have started but most are a week or two away. Watch for rust and black spot. The sunlight should help but if there are diseased parts it is good to cut them off. Check our drought tolerant list for plants that come from environs worse than here . . . Drought Tolerant Plants no shortage of plants or shortage of worse climates. Taiwan Flowering Cherry, one of my favorite spring trees.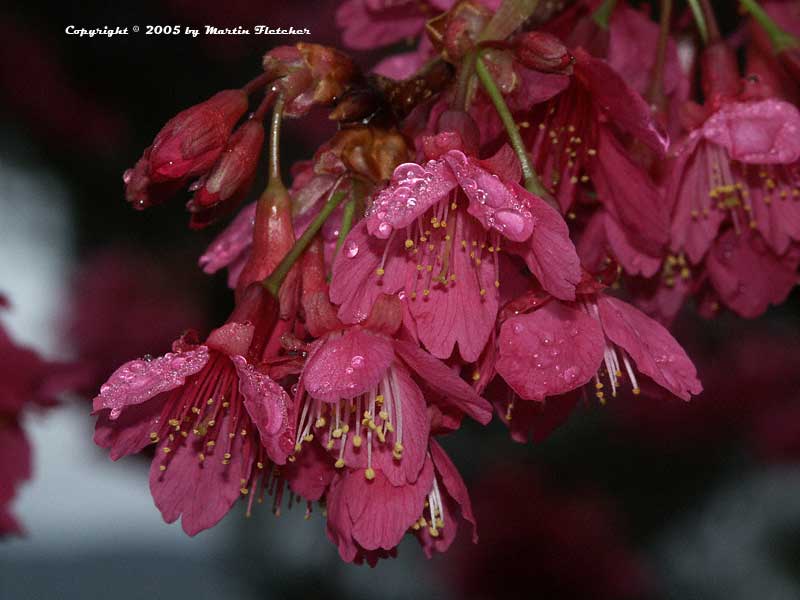 The vegetable patch is looking grand. Blame it on the rain. The peas are almost ready to pick. Fava beans, lettuce, onions and garlic are the main crops going right now. My soil is too wet to plant warm season plants, and we have had frost recently enough to have some caution. The last nominal frost date for us is March 15, though we have seen a frost or two in the first part of April. Never want to bet too much against strange weather.