Shade Garden ~ A Natural Air Conditioner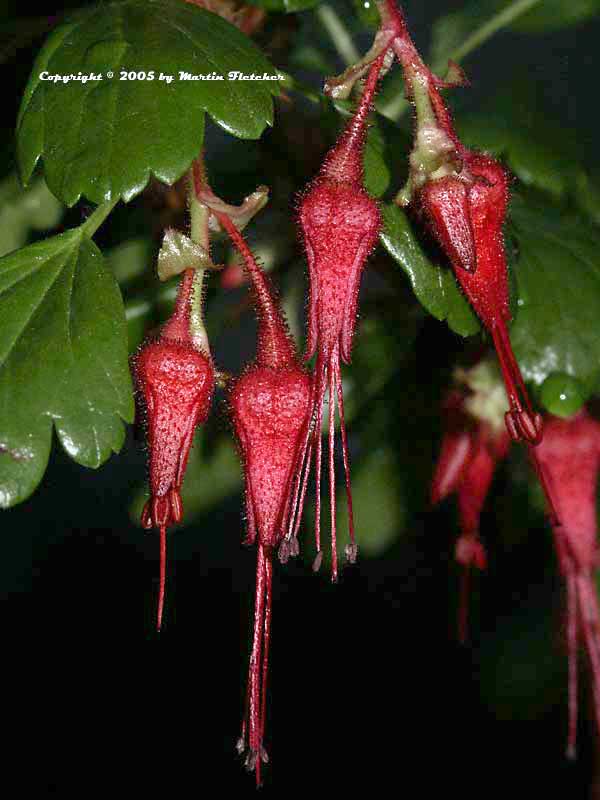 California may be the land of sunshine, and because of that most gardeners are always looking for a patch of shade. I like a diverse selection of plants in a garden and this requires both sun and shade. I also like to work and be comfortable so a sunny spot in the cool of the morning and a shady spot for the afternoon seem just about right. I plot my tasks so that as the shadows move I can arrive at the plants that need tending when the shade is there. The first plantings in a new landscape are the trees. They take the longest to get going and to provide their shade. The comfort of a garden in the shade is enhanced by the all of the evaporation taking place when the plants transpire. On a hot day in the desert you can often feel the water droplets falling from a Cottonwood. A shade garden can feel 10 degrees cooler than the surrounding sun filled air. Walking from a sunny street into a shaded garden can make you feel as if you were transported to a different place entirely.
When trying to escape the tension of the city, a trickle of a fountain and lush surrounding foliage, and you can relax.
One of the more difficult aspects of working with shade is in those parts of the garden that get only partial shade. For the sake of this list plants have been included that will tolerate half sun and shade and still flower well. Some of these plants may even tolerate full sun near the coast but for inland gardens appreciate some protection from the afternoon sun. A mixture of sun and shade is great for attracting wildlife. A number of vines do best with their roots in the shade and the tops of the plants reaching for the sun.
Shade Garden List
Abelia grandiflora * Glossy Abelia
Abelia Kaleidoscope
Abutilon Peach * Peach Chinese Lantern
Abutilon Pink * Pink Chinese Lantern
Abutilon Red * Red Chinese Lantern
Abutilon Moonchimes * Yellow Abutilon, Moonchimes Chinese Lantern
Abutilon Seashell * Seashell Chinese Lantern
Abutilon Nabob * Giant Red Chinese Lantern, Nabob Chinese Lantern
Acer macrophyllum * Bigleaf Maple
Acer negundo californicum * California Box Elder
Adenophora liliifolia * Lady Bells
Adiantum aleuticum * Five Fingered Fern, Aleutian Maidenhair Fern, Western Maidenhair Fern
Adiantum capillus veneris * Maidenhair Fern
Adiantum jordanii * California Maidenhair Fern
Adiantum pedatum * Five Fingered Fern, Aleutian Maidenhair Fern, Western Maidenhair Fern
Agapanthus Storm Cloud * Dark Blue Lily of the Nile
Agave Blue Flame * Blue Flame Agave
Ajuga Catlins Giant * Catlin's Giant Bugleweed
Ajuga Chocolate Chip * Chocolate Chip Bugleweed
Akebia quinata * Chocolate Vine
Akebia quinata alba * White Chocolate Vine
Albuca nelsonii * Natal Albuca
Aloe brevifolia * Short Leaved Aloe
Aloe cameronii * Cameron's Ruwari Aloe, Red Aloe
Aloe sinkatana
Aloysia triphylla * Lemon Verbena
Alpinia zerumbet variegata * Variegated Shell Ginger
Alstroemeria psittacina * Parrot Lily
Anemone Alice * Semi-double Pink Japanese Anemone
Anemone Honorine Jobert * Single White Japanese Anemone
Anemone September Charm * Single Pink Japanese Anemone
Anemone Whirlwind * Double White Japanese Anemone
Angelonia angustifolia * Summer Snapdragon
Anomatheca laxa * Flowering Grass, False Freesia
Antirrhinum multiflorum * Sticky Snapdragon
Aptenia Red Apple * Baby Sun Rose
Aquilegia caerulea * Rocky Mountain Columbine
Aquilegia chrysantha * Golden Columbine, Southwestern Columbine, Yellow Columbine
Aquilegia formosa * Crimson Columbine
Arctostaphylos densiflora Howard McMinn * Vine Hill Manzanita
Arenga engleri * Dwarf Sugar Palm
Argyranthemum Chelsea Girl * Chelsea Girl Silver Marguerite, Chelsea Girl Paris Daisy
Argyranthemum Madeira Cherry Red * Madiera Cherry Red Marguerite, Madiera Cherry Red Paris Daisy
Argyranthemum Silver Lady * Silver Lady Marguerite, Silver Lady Paris Daisy
Aristolochia gigantea * Pelican Flower
Aristolochia littoralis * Calico Flower
Aristolochia macroura * Dutchman's Pipe
Artemisia douglasiana * California Mugwort
Artemisia vulgaris * Mugwort
Arum palaestinum * Black Calla Lily, Solomon's Lily, Palestine Lily
Asclepias linaria * Pine Needle Butterfly Weed
Asclepias tuberosa * Butterfly Weed
Astelia chathamica Silver Spear
Barleria obtusa * Bush Violet
Bauhinia galpinii * Red Orchid Bush
Beaumontia grandiflora * Easter Lily Vine
Begonia acuminata * White Richmond Begonia
Begonia acutifolia * White Richmond Begonia
Begonia echinosepala
Begonia Freddie
Begonia Irene Nuss
Begonia luxurians * Palm Leaf Begonia
Begonia Marmaduke
Begonia Paul Hernandez
Begonia Ramirez
Begonia richmondensis * Richmond Begonia
Begonia Santa Cruz Sunset
Berberis nevinii * Nevin's Barberry
Berberis thunbergii atropurpurea * Red Japanese Barberry
Bergenia Bressingham Ruby * Bressingham Ruby Bergenia
Bergenia crassifolia * Winter Blooming Bergenia
Bignonia capreolata Tangerine Beauty * Cross Vine
Billbergia nutans * Queen's Tears, Friendship Plant
Blechnum occidentale * Hammock Fern
Bletilla striata * Chinese Ground Orchid
Bletilla striata alba * White Chinese Ground Orchid
Bloomeria crocea * Golden Star
Breynia disticha * Snow Bush
Brugmansia Betty Marshall * White Trumpet Tree
Brugmansia candida * White Trumpet Tree
Brugmansia Charles Grimaldi * Gold Angel's Trumpet Tree
Brunfelsia uniflora * Yesterday Today and Tomorrow
Calliandra haematocephala * Pink Powder Puff Bush
Calliandra haematocephala alba * White Powderpuff Bush
Calycanthus occidentalis * Spice Bush
Camellia japonica Chandleri elegans
Campanula haylodgensis * Haylodge Bell Flower
Campanula medium calycanthema * Cup and Saucer Flower
Campanula portenschlagiana * Dalmatian Bell Flower
Campanula poscharskyana * Serbian Bell Flower
Campanula poscharskyana alba * White Serbian Bell Flower
Campanula rotundifolia * Harebell
Campanula Sarastro * Sarastro Campanula
Campsis radicans * Trumpet Creeper
Canna Durban * Durban Canna Lily
Canna Lucifer * Lucifer Canna Lily
Canna Tropicanna Black * Tropicanna Black Canna Lily
Carex buchananii * Leather Leaf Sedge
Carex comans Green * New Zealand Hair Sedge
Carex oshimensis Evergold * Evergold Sedge, Variegated Japanese Sedge
Carex divulsa * Berkeley Sedge
Carex flacca * Blue Sedge, Heath Sedge
Carex morrowii * Variegated Japanese Sedge
Carex praegracilis * Clustered Field Sedge
Carex testacea * Orange Sedge
Carex tumulicola * Berkeley Sedge
Carpenteria californica * California Anemone
Centaurea gymnocarpa * Pink Dusty Miller
Centaurea montana * Perennial Bachelor's Buttons, Mountain Bluet
Centranthus ruber * Red Valerian, Jupiter's Beard
Ceratostigma plumbaginoides * Dwarf Plumbago
Cercis Forest Pansy * Eastern Redbud, Forest Pansy Redbud
Cerinthe major * Honeywort
Cestrum aurantiacum * Orange Jessamine
Cestrum elegans smithii * Pink Cestrum
Cestrum newellii * Red Cestrum
Cestrum nocturnum * Night Blooming Jasmine
Clarkia unguiculata * Woodland Clarkia
Clematis armandii * Evergreen Clematis
Clematis lasiantha * Chaparral Clematis, Pipestems
Clematis ligusticifolia * Creek Clematis, Virgin's Bower
Clerodendrum bungei * Rose Glorybower
Clerodendrum floribundum * Lolly Bush
Clerodendrum philippinum * Cashmere Bouquet
Clerodendrum thomsoniae * Bleeding Heart Vine
Clerodendrum ugandense * Blue Butterfly
Clivia miniata * Kaffir Lily
Cobaea scandens * Cup and Saucer Vine
Collinsia heterophylla * Chinese Houses
Convolvulus sabatius * Ground Morning Glory
Coprosma kirkii variegata * Variegated Dwarf Mirror Plant
Coprosma Marble Queen * Marble Queen Mirror Plant
Coprosma Rainbow Surprise * Rainbow Surprise Mirror Plant
Coprosma Roy's Red * Roy's Red Mirror Plant
Cordyline Sunrise * Sunrise Cabbage Palm, Red Grass Tree
Cornus nuttallii * Mountain Dogwood
Cornus sericea * Red Osier Dogwood, Red Stem Dogwood, Creek Dogwood, American Dogwood
Correa Dusky Bells * Dusky Bells Australian Fuchsia
Correa Ivory Bells * Ivory Bells Australian Fuchsia
Crassula falcata * Airplane Plant
Crassula ovata Gollum * Gollum Jade
Crinum procerum splendens * Queen Emma's Purple Crinum
Crocosmia Lucifer * Montbretia Lucifer
Crocosmia Solfatare * Montbretia Solfatare
Crossandra Sundance * Firecracker Flower
Crotalaria agatiflora * Canary Bird Bush
Cuphea cyanea * Black Eyed Cuphea
Cuphea David Verity * Large Firecracker Plant, David Verity Cigar Plant
Cuphea ignea * Cigar Plant, Firecracker Plant
Cycas revoluta * Sago Palm
Cyrtomium falcatum * Japanese Holly Fern
Dahlia imperialis * Tree Dahlia
Dalechampia dioscoreifolia * Purple Wings
Davallia fejeensis * Rabbit's Foot Fern
Delphinium occidentale * Western Larkspur, Duncecap Larkspur
Dendrobium kingianum * Pink Rock Orchid
Dianella Tas Red * Tas Red Flax Lily
Dianella tasmanica * Flax Lily
Dianella tasmanica variegata * White Striped Flax Lily
Dicentra formosa * Bleeding Heart
Dietes bicolor * Yellow Wild Iris, African Iris
Dietes grandiflora * Fortnight Lily
Digitalis ferruginea * Rusty Foxglove
Digitalis mertonensis * Strawberry Foxglove
Digitalis purpurea heywoodii Silver Fox * Silver Fox Foxglove
Dodecatheon clevelandii * Padre's Shooting Star
Dodecatheon hendersonii * Foothill Shooting Star, Mosquito Bills
Dombeya wallachii * Tropical Hydrangea
Dracunculus vulgaris * Voodoo Lily
Drymocallis glandulosa * Sticky Cinquefoil
Dudleya caespitosa * Sea Lettuce
Dudleya candelabrum * Candleholder Liveforever, Candleholder Dudleya
Dudleya farinosa * Bluff Lettuce, Cliff Lettuce
Dudleya lanceolata * Lance Leaf Liveforever
Duranta erecta * Sky Flower
Dyckia fosteriana
Echeveria secunda * Hens and Chicks
Echeveria Violet Queen * Violet Queen Hens and Chicks
Echium candicans * Pride of Madeira
Echium wildpretii * Tower of Jewels
Elymus condensatus Canyon Prince * Canyon Prince Giant Rye
Encephalartos horridus * Blue Cycad
Epidendrum radicans * Reed Stem Epidendrum, Ground Rooting Epidendrum, Fire Star Orchid, Rainbow Orchid
Epilobium canum * California Fuchsia
Epipactis gigantea * Giant Stream Orchid
Eranthemum pulchellum * Blue Sage
Erigeron glaucus Bountiful * Seaside Daisy
Erigeron glaucus Sea Breeze * Pink Seaside Daisy
Erigeron glaucus Wayne Roderick * Wayne Roderick Seaside Daisy
Erigeron glaucus White Lights * White Lights Seaside Daisy
Eriogonum grande rubescens * Pink or Red Buckwheat
Erodium variabile alba * White Storksbill
Erodium variabile Bishop Form * Pink Storksbill
Euphorbia amygdaloides var. robbiae * Wood Spurge
Euphorbia Ascot Rainbow * Ascot Rainbow Spurge
Euphorbia mammillaris variegata * Variegated Indian Corn Cob
Euphorbia milii * Crown of Thorns
Euphorbia Royal Velvet * Royal Velvet Spurge
Euphorbia Tasmanian Tiger * Variegated Spurge, Tasmanian Tiger Spurge
Euphorbia tirucalli Sticks on Fire * Red Pencil Tree, Sticks on Fire Spurge
Euryops virgineus * Honey Euryops
Festuca californica * California Fescue
Fragaria Pineapple Crush * Pineapple Crush Alpine Strawberry
Fragaria Pink Panda * Pink Panda Strawberry
Fraxinus dipetala * California Ash
Freesia alba * Wild Freesia
Freesia laxa * Flowering Grass, False Freesia
Fremontodendron californicum California Glory * California Glory Fremontea
Fremontodendron Ken Taylor * Ken Taylor Flannel Bush
Fuchsia arborescens * Tree Fuchsia
Fuchsia corymbiflora * Peruvian Berry Bush
Fuchsia gartenmeister Bronstedt
Fuchsia thymifolia * Thyme Leafed Fuchsia
Fuchsia thymifolia variegata * Variegated Thyme Leafed Fuchsia
Galium aparine * Bedstraw
Galvezia speciosa * Island Snapdragon
Galvezia speciosa Firecracker * Firecracker Island Snapdragon
Gambellia speciosa Firecracker * Firecracker Island Snapdragon
Garrya elliptica James Roof * Coast Silk Tassel
Geranium maderense * Madiera Geranium
Geranium renardii * Renard's Geranium
Geranium richardsonii * Richardson's Geranium
Geranium Rozanne * Rozanne Geranium
Gerbera Cartwheel Strawberry Twist * Strawberry Twist Gerbera Daisy, Barberton Daisy, Transvaal Daisy
Glechoma hederacea variegata * Ground Ivy, Variegated Creeping Charley
Graptopetalum paraguayense * Ghost Plant
Grevillea noellii * Noel's Grevillea
Grevillea paniculata * Spider Flower
Grevillea victoriae * Royal Grevillea
Greyia sutherlandii * Natal Bottlebrush
Haemanthus albiflos * White Paintbrush, White Shaving Brush, Powderpuff, White Blood Lily
Hakonechloa macra Aureola * Golden Japanese Forest Grass
Hamelia patens * Firebush
Hebe Silver Beads
Hedychium coronarium * White Ginger, Butterfly Ginger
Hedychium gardnerianum * Kahili Ginger
Hedychium gardnerianum tara * Tara Ginger
Hedychium greenii * Scarlet Ginger
Helichrysum petiolare * Licorice Plant
Helichrysum petiolare Limelight * Limelight Licorice Plant
Heliotropium arborescens * Heliotrope
Heliotropium arborescens alba * White Heliotrope
Heliotropium Black Beauty * Black Beauty Heliotrope
Heteromeles arbutifolia * Toyon
Heuchera Canyon Duet * Canyon Duet Coral Bells
Heuchera Firefly * Firefly Coral Bells
Heuchera maxima * Island Alumroot
Heuchera micrantha diversifolia Palace Purple * Crevice Alumroot, Palace Purple Coral Bells
Heuchera maxima Santa Ana Cardinal * Santa Ana Cardinal Alum Root, Santa Ana Cardinal Coral Bells
Heuchera villosa Kassandra * Kassandra Coral Bells
Heuchera Wendy * Wendy Coral Bells
Heucherella alba Bridget Bloom * Bridget Bloom Foamy Bells
Hibiscus lasiocarpos (H. californicus) * Wooly Rose Mallow
Hibiscus syriacus Jeanne D'Arc * Double White Rose of Sharon
Hibiscus syriacus Lavender Chiffon * Semi Double Pink Rose of Sharon
Hippeastrum papilio * Butterfly Amaryllis
Hippeastrum Red White * Red White Amaryllis
Homeria collina * Cape Tulip
Howea forsteriana * Kentia Palm
Hoya carnosa * Wax Vine
Hydrangea quercifolia * Oak Leaf Hydrangea
Hydrangea quercifolia Alison * Alison Oak Leaf Hydrangea
Hydrangea quercifolia Sikes Dwarf * Sike's Dwarf Oak Leaf Hydrangea
Hydrangea serrata * Lace Hydrangea, Mountain Hydrangea, Tea of Heaven
Hypoestes aristata * Ribbon Bush
Iochroma cyaneum violaceae
Iochroma grandiflora * Blue Angel's Trumpet
Ilex Red Beauty * Red Beauty Holly
Ipheion uniflorum * Spring Star Flower
Irsine herbstii * Blood Leaf
Iris Black Gamecock * Lousiana Iris Black Gamecock
Iris Dorothea's Ruby * Pacific Coast Hybrid Iris Dorothea's Ruby
Iris hartwegii * Sierra Iris, Hartweg's Iris
Iris japonica Nada * Butterfly Iris
Iris pacific coast hybrids * Douglas' Iris Hybrids
Isoplexis canariensis * Canary Island Foxglove
Jasminum angulare * South African Jasmine
Juniperus conferta * Shore Juniper
Justicia aurea * Yellow Jacobina
Justicia carnea * Brazilian Plume Plant
Justicia coccinea * Firespike
Justicia Fruit Salad * Fruit Salad Shrimp Plant
Justicia brandegeana Jambalaya * Dwarf Shrimp Plant, Jambalaya Shrimp Plant
Justicia leonardii * Orange Justicia
Justicia rizzinii * Firecracker Flower
Kalanchoe beharensis * Velvet Elephant Ear
Kalanchoe humilis
Kalanchoe pumila * Flower Dust Plant
Kalanchoe tomentosa * Panda Plant, Pussy Ears
Keckiella antirrhinoides * Yellow Bush Penstemon, Snapdragon Penstemon, Chaparral Beardtongue
Keckiella cordifolia * Bush Penstemon
Keckiella ternata * Blue Stemmed Penstemon, Scarlet Keckiella, Summer Bush Penstemon
Kennedia prostrata * Running Postman Vine
Lamium maculatum Shell Pink * Spotted Dead Nettle, Shell Pink Dead Nettle
Lampranthus aureus Orange Form * Orange Ice Plant
Lapierousia laxa * Flowering Grass, False Freesia
Lavandula multifida * Fern Leaf Lavender
Lavandula pinnata buchii * Jagged Lavender
Lavatera assurgentiflora * Tree Mallow
Lavatera purisima * Island Mallow
Leonotis leonurus * Lion's Tail
Leonotis loenurus alba * White Lion's Tail
Leonotis menthifolia * Dwarf Lion's Tail
Lepechinia fragrans El Tigre * Island Pitcher Sage, Fragrant Pitcher Sage
Lepechinia hastata * Mexican Pitcher Sage
Leptospermum rotundifolium * Round Leaf Tea Tree
Leymus condensatus Canyon Prince * Canyon Prince Giant Rye
Libertia pergrinans * New Zealand Iris
Limonium minutum * Dwarf Statice
Limonium perezii * Statice, Sea Lavender
Lirope Silver Dragon * Variegated Lilyturf
Lobelia cardinalis * Cardinal Flower
Lobelia laxiflora * Mexican Lobelia
Lomandra longifolia * Mat Rush
Lonicera involucrata * Twinberry
Lonicera japonica purpurea * Purple Leaf Japanese Honeysuckle
Lonicera subspicata denudata * Chaparral Honeysuckle
Loropetalum chinense * Fringe Flower
Loropetalum chinense Blush * Blush Fringe Flower
Loropetalum chinense Burgundy * Burgundy Fringe Flower
Lyonothamnus floribundus * Catalina Ironwood
Macfadyne unguis-cati * Cat's Claw Vine
Magnolia dianica
Magnolia stellata * Star Magnolia
Mahonia nevinii * Nevin's Barberry
Maireana sedifolia * Pearl Bluebush
Malvaviscus arboreus * Turk's Cap, Sleepy Hibiscus, Sleeping Hibiscus, Sleeping Mallow, Wax Mallow
Makaya bella * Forest Bell Bush
Mandevilla Alice DuPont * Alice Dupont Mandevilla
Mandevilla suavolens * Chilean Jasmine
Mascagnia macroptera * Butterfly Vine
Melaleuca inana * Gray Honey Bush
Melianthus major * Honey Bush
Michelia figo * Banana Bush
Michelia yunnanensis
Mimulus aurantiacus * Sticky Monkeyflower
Mimulus cardinalis * Cardinal Monkeyflower
Mimulus flemingii * Island Monkeyflower
Mimulus Georgie Red * Georgie Red Monkeyflower
Mimulus Jack * Jack Monkeyflower
Mimulus Midnight * Midnight Monkeyflower
Mimulus puniceus * Red Bush Monkeyflower
Mimulus Ruby Silver * Ruby Silver Monkeyflower
Mirabilis californica * Wishbone Bush
Mirabilis jalapa * Four O'Clock, Marvel of Peru
Monardella lanceolata * Mustang Mint
Montanoa grandiflora * Daisy Tree
Myrica californica * Pacific Wax Myrtle
Myrtus communis variegata * Variegated Myrtle
Nematanthus wettsteinii * Goldfish Plant
Nemophila maculata * Five Spot
Neomarica caerulea * Walking Iris
Odontonema strictum * Fire Spike
Ophiopogon japonicus nana * Dwarf Mondo Grass
Ophiopogon planiscapus nigrescens * Black Mondo Grass
Oscularia deltoides * Pink Iceplant
Osmanthus fragrans * Sweet Olive
Oxalis oregana * Redwood Sorrell
Oxalis triangularis * Purple Shamrock
Pachyphytum compactum
Pachyphytum oviferum * Moonstones Succulent
Pachystachys lutea * Golden Shrimp Plant, Lollypop Plant
Paeonia californica * California Peony
Pandorea pandorana * Yellow Wonga Wonga Vine
Parthenocissus tricuspidata * Boston Ivy
Passiflora citrina * Lemon Passion Vine
Passiflora sanguinolenta * Blood Red Pasion Vine
Pelargonium cordifolium * Heartleaf Geranium
Pelargonium quercifolium * Oakleaf Geranium
Pelargonium tomentosum * Peppermint Scented Geranium
Pellaea andromedifolia * Coffee Fern
Penstemon cobaea * Showy Beardtongue, Prarie Beardtongue, Foxglove Beardtongue
Penstemon palmeri * Palmer's Penstemon
Pentas Butterfly White * Butterfly White Star Clusters
Pentas Kaleidoscope Appleblossom * Kaleidoscope Appleblossom Star Clusters
Pentas Red * Red Star Clusters
Phlomis fruticosa * Jerusalem Sage
Phlomis purpurea * Purple Jerusalem Sage
Phoenix roebelinii * Pygmy Date Palm
Pholistoma auritum * Fiesta Flower
Phormium tenax Jack Spratt * Dwarf New Zealand Flax
Phormium Pink Stripe * New Zealand Flax
Phygelius capensis * Cape Fuchsia
Phygelius Moonraker * Yellow Cape Fuchsia
Phygelius Pink Sensation * Pink Cape Fuchsia
Physostegia virginiana * Obedient Plant
Platanus racemosa * California Sycamore
Plectranthus argentatus * Silver Spur Flower
Plectranthus ciliatus Drege * Eyelash Spur Flower
Plectranthus Mona Lavender * Mona Lavender Spur Flower
Plectranthus neochilus * Lobster Flower
Podranea ricosolieana * Port St. John's Creeper
Poliomintha longiflora * Mexican Oregano
Polypodium californicum * California Polypody
Polypodium scouleri * Leathery Polypody
Polystichum munitum * Western Sword Fern
Portulaca molokiniensis
Potentilla glandulosa * Sticky Cinquefoil
Prunella vulgaris * Heal All
Prunella vulgaris lanceolata * Lance Heal All
Prunus ilicifolia * Holly Leaf Cherry
Prunus ilicifolia ssp. lyonii * Catalina Cherry
Ptelea crenulata * California Hopseed
Pteridium aquilinum * Bracken Fern
Quercus agrifolia * Coast Live Oak
Quercus kelloggii * California Black Oak
Ranunculus repens pleniflorus * Double Creeping Buttercup
Raphiolepsis indica Springtime * Springtime Indian Hawthorn
Rehmania elata * Chinese Foxglove
Reinwardtia indica * Yellow Flax
Rhamnus californicus Eve Case * Eve Case Coffee Berry
Rhamnus crocea * Red Berry
Rhapis excelsa * Lady Palm
Rhus integrifloia * Lemonade Berry
Rhus ovata * Sugar Bush
Ribes aureum * Golden Currant
Ribes speciosum * Fuchsia Flowered Currant
Romneya coulteri * Matilija Poppy
Rosa californica * California Wild Rose
Ruellia brittoniana * Mexican Petunia
Rumex sanguineus * Bloody Dock
Ruscus hypoglossum * Horse Tongue Lily
Russelia equisetiformes
Russelia Night Lights Lemon * Yellow Firecracker Bush
Salvia adenophora
Salvia buchananii * Buchanan's Sage
Salvia confertiflora
Salvia Costa Rica Blue * Anise Scented Sage
Salvia discolor
Salvia dorisiana * Peach Sage, Fruit Scented Sage
Salvia Indigo Spires
Salvia lemmonii * Lemmon's sage
Salvia madrensis * Forsythia Sage
Salvia mexicana Limelight
Salvia microphylla
Salvia microphylla Berzerkeley
Salvia microphylla Dark Dancer
Salvia Mystic Spires Blue * Dwarf Indigo Spires Sage
Salvia patens * Gentian Sage
Salvia urica
Salvia spathacea * Hummingbird Sage
Saxifraga californica * California Saxifrage
Scabiosa Butterfly Blue * Butterfly Blue Pincushion Flower
Scabiosa Fama Blue * Fama Blue Pincushion Flower
Scadoxus membranaceus * Blood Lily
Scaevola Blue Wonder
Scaevola mauve clusters * Fairy Fan Flower
Schizostylus coccinea * Kaffir Lily
Scilla peruviana * Peruvian Lily
Scirpus cernuus * Fiber Optic Grass
Scrophularia auriculata variegata
Scutellaria siphocampyloides * Greyleaf Skullcap
Sedum adolphii Firestorm * Golden Sedum, Adolph's Sedum
Sedum dasyphyllum * Corsican Stonecrop, Blue Tears Sedum
Sedum morganianum Burrito * Burrito Burro's Tail
Sedum spurium Tricolor * Two Row Stonecrop, Variegated Stonecrop
Senecio confusus * Mexican Flame Vine
Senecio radicans * Fish Hook Senecio, Necklace Plant, String of Bananas
Sidalcea malvaeflora * Checker
Silene laciniata * Indian Pink, Cardinal Catchfly
Sisyrinchium bellum * Blue Eyed Grass
Sisyrinchium californicum * Yellow Eyed Grass
Sisyrinchium Rocky Point * Rocky Point Blue Eyed Grass
Smilacina racemosa * False Soloman's Seal
Sollya heterophylla * Bluebell Creeper
Spiraea cantoniensis * Bridal Wreath Spiraea, Reeves Spiraea
Sprekelia formosissima * Aztec Lily
Stenomesson incarnatum
Stephanotis floribunda * Madagascar Jasmine
Stachys albotomentosa Hidalgo * Hidalgo Stachys, Seven-up Plant
Stachys byzantina 'Silver Carpet' * Lambs Ears
Stenocarpus sinuatus * Firewheel Tree
Strobilanthes gossypina * Pewter Bush
Syringa hyacinthiflora California Rose * Lilac
Tabebuia chrysotricha * Golden Trumpet Tree
Tillandsia bergeri
Tradescantia pallida Purple Heart * Purple Wandering Jew
Tradescantia sillamontana * Cobweb Spiderwort
Tecoma X Smithii * Orange Bells
Thunbergia battiscombei
Thunbergia mysorensis * Brick and Butter Vine
Thysanolaena maxima * Tiger Grass
Trachelium caeruleum * Throatwort
Tradescantia bossfeldiana * Inch Plant
Tradescantia Purple Heart
Tricyrtis hirta * Toad Lily
Tropaeolum minus Black Velvet * Black Velvet Nasturtium
Tulbaghia fragrans * Sweet Garlic
Tulbaghia violacea Savannah Lightening * White Society Garlic
Umbellularia californica * California Bay
Veltheimia bracteata * Forest Lily
Venegasia carpesioides * Canyon Sunflower
Verbascum Southern Charm * Mullein
Verbena lilacina De La Mina * Cedros Island Verbena
Verbena lilacina Paseo Rancho * Pink Cedros Island Verbena
Verbena rigida * Sandpaper Verbena
Viburnum tinus compactum * Arrowwood
Viola hederacea * Ivy Leaf Violet
Vitis californica * California Wild Grape
Vriesea hieroglyphica * King of the Bromeliads
Woodwardia fimbriata * Giant Chain Fern
Woodwardia unigemmata * Chinese Chain Fern
Zantedeschia aethiopica * Calla Lily
Zauschneria californica * California Fuchsia