Iris nada (Iris japonica) - Butterfly Iris
Iris Nada, forms a graceful spreading clump. The rhizomes extend upwards with narrow fans. The delicate lacy fragrant white flowers are produced from mid-Winter through early Spring. The Butterfly Iris grows nicely in full shade but will tolerate a partial day of sun near the coast. Iris Nada is capable of surviving a dry Summer but will look best with at least semi regular overhead soakings. Iris Nada is Winter hardy into the mid teens if not colder.
More Bulbs for a California Garden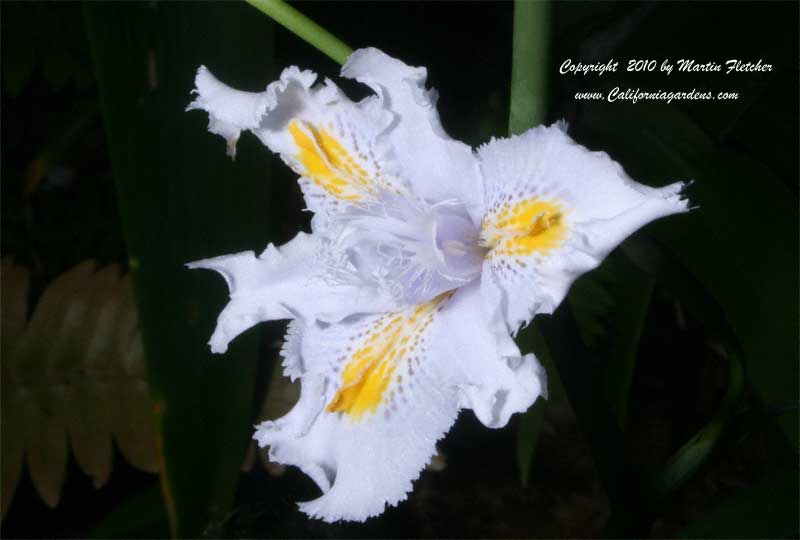 High resolution photos of are part of our garden image collection.
Other plants from the Iris Genus featured on this site:
Iris Black Gamecock
Iris douglasiana Dorothea's Ruby
Iris douglasiana Royal Peacock
Iris hartwegii
Iris Pacific Coast Hybrids