Marine Blue - Leptotes marina
The host plants for the Marine Blue include much of the pea family including this clover that is gradually taking over my lawn. The Marine Blue's are also known to feed on some of the Plumbago's or Leadworts. The Leptotes marina butterflies range in size from 5/8"-1".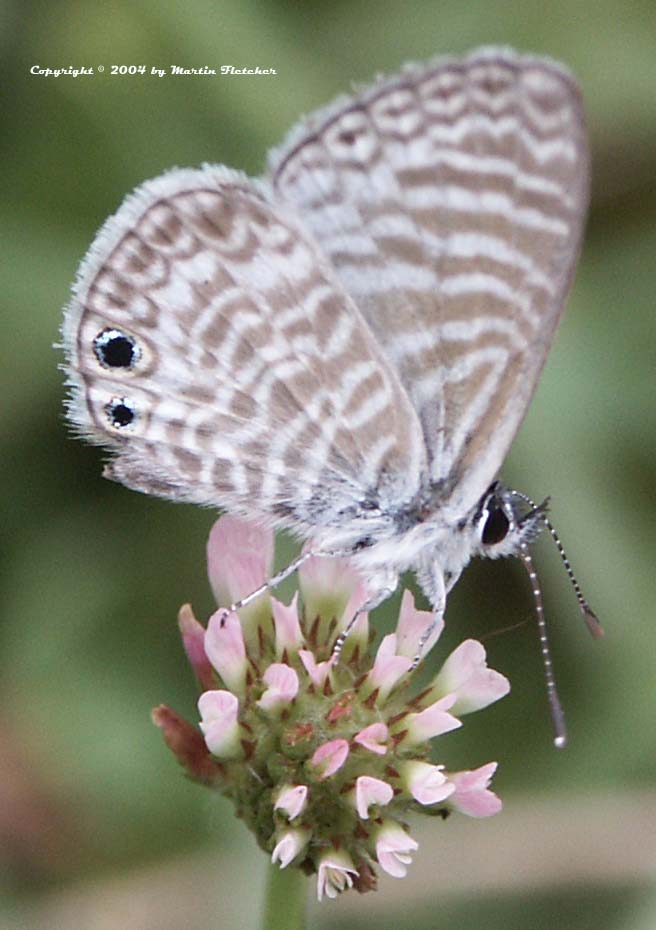 High resolution photos of the are part of our garden image collection.