Basil Pesto Recipes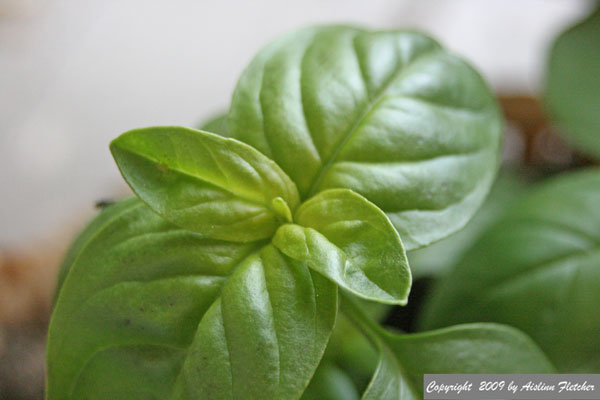 Basil pesto is the key ingredient to my favorite fallback dinner plan. We make large batches of pesto whenever we have basil and freeze it in ice cube trays -- one or two pesto cubes is just enough for pesto pasta, or if you're feeling indulgent, pesto cream sauce.
One large bunch of basil leaves, stems removed, about 8 ounces
1/2 cup walnuts or pine nuts
1/4 cup freshly grated parmesan
1/4 cup extra virgin olive oil
salt and pepper to taste
Combine the basil, nuts, and parmesan in the bowl of a food processor. Pulse lightly and gradually add the oil until a thick paste has formed. Add salt and pepper to taste. Use immediately or store in ice cube trays for later use. Once pesto has frozen solid, remove from trays and store in a freezer bag or other container.
Return to Basil
Return to Kitchen Herb Gardens
Return to California Gardens - Cooks Corner