Macropedia fuliginosa - Black Kangaroo Paws
The Black Kangaroo Paws, Macropidia fuliginosa are closely related to the Anigozanthos species. They require the same care. They do not do well with much overhead water, the water on the leaves encourages black spot fungus problems. The Black Kangaroo Paws are even more susceptible than their more common brethren. They prefer well drained soil. Plants are tender when temperatures dip into the high twenties. Macropidia fuliginosa is 12-18 inches tall and wide.
High resolution photos of Macropedia fuliginosa are part of our garden image collection.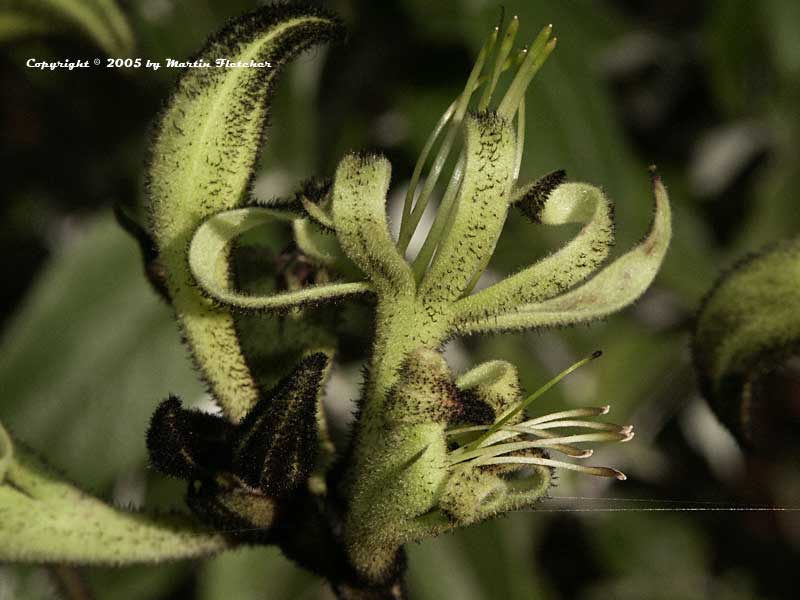 More Kangaroo Paws
Anigozanthos Bush Ember
Anigozanthos Bush Lantern
Anigozanthos Bush Ranger
Anigozanthos Harmony
Anigozanthos Royal Cheer