Cook's Corner ~ Rosemary Ice Cream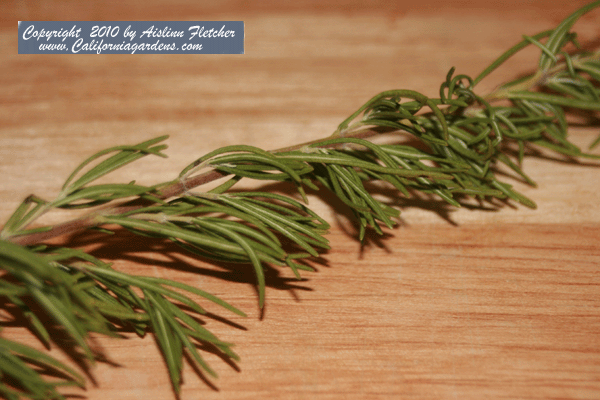 Rosemary Ice Cream
Rosemary is one of those savory flavors I don't expect to like in an ice cream. But like the Basil Ice Cream, there is something very fresh tasting about it. I like eating this for dessert after pizza or grilled vegetable sandwiches on rosemary bread to really contrast the sweet and savory sides of rosemary.
I also like this recipe because it's a Philadelphia style ice cream, there are no egg yolks to accidentally scramble and no leftover egg whites to find a use for.
Rosemary Ice Cream
2 cups heavy cream
1 cup whole milk
3/4 cup sugar
1 sprig fresh rosemary
pinch of salt
Combine the milk, sugar, rosemary and salt in a small heavy bottomed sauce pan. Cook over medium heat until the milk is just barely simmering, or the sugar has dissolved. Cover and let sit for 30 minutes to infuse the rosemary flavor. Strain out and discard the rosemary sprig. Combine the cream and the milk mixture and refrigerate overnight. Freeze according to your ice cream maker's instructions.
Return to Cook's Corner - Rosemary
Return to California Gardens - Cooks Corner