Lavender Pound Cake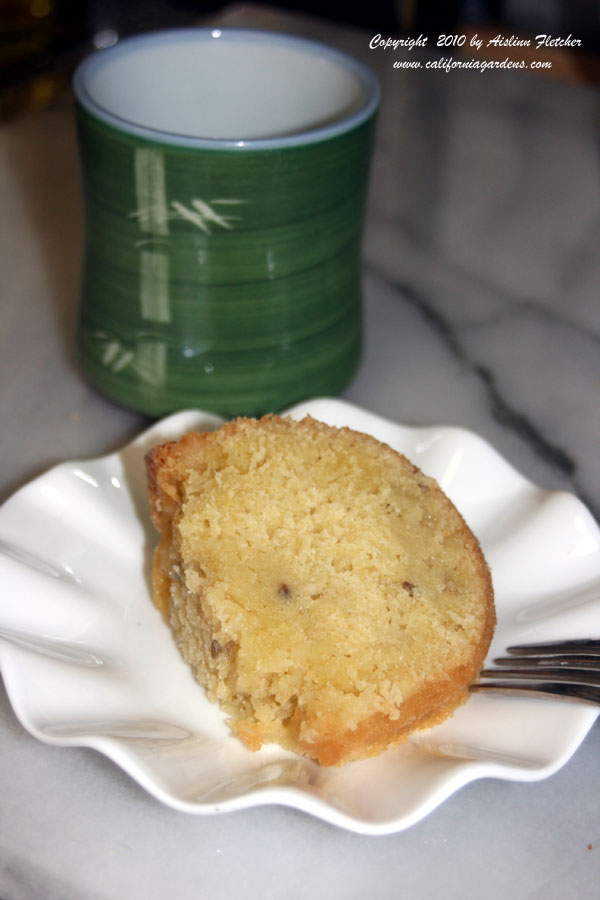 I like to try to keep a cake on hand at all times to spoil unexpected visitors or to have something a little special for afternoon tea. This lavender pound cake is great for keeping around because it stores for several days in a good cake keeper, and will even get better with age. The herbal lavender flavor pairs exceptionally well with a good cup of tea.
Lavender Pound Cake
Makes enough batter for one 12 cup Bundt pan
1 pound unsalted butter, at room temperature
1 pound granulated sugar
9 eggs
15 ounces all purpose flour
1/2 teaspoon salt
1 tablespoon dried lavender flowers
Grease a 12 cup Bundt pan with pan spray and preheat the oven to 325°F.
In the bowl of an electric mixer, beat the butter and sugar until light and fluffy. Beat in the eggs, one at a time.
Sift together the flour and the salt. Add the lavender and combine well so there are no clumps of flowers. Add the flour mixture to butter mixture in three stages and mix on low speed until thoroughly blended.
Pour the batter into the prepared pan and bake for approximately 1 hour, or until baked through.
Remove from the pan immediately and leave on a rack to cool. I prefer my pound cakes somewhat moist, so if you wish you can move the cake to your cake dome while the cake is still slightly warm to the touch to prevent it from drying out. Some additional moisture may condense on the lid of the dome, simply remove the lid and dry with a clean towel before replacing the dome.
Return to Cook's Corner ~ Cooking with Lavender
Return to Cooks Corner
Browse all Recipes